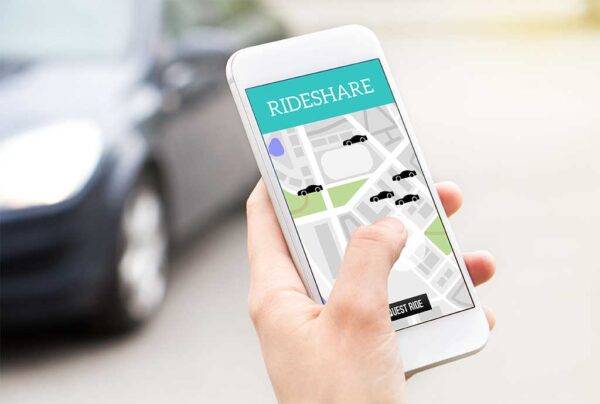 For expert legal consultation in San Antonio rideshare accidents, contact (210)-320-5633. Our lawyers, proficient with 25 years of experience, specialize in holding responsible parties accountable.
Uber, Lyft and other rideshare companies are a common feature of society now. From a night out to helping get errands done, people use rideshare services every day for multitude of reasons. While ridesharing can provide convenience, the drivers of these vehicles are susceptible to the same errors and mistakes as any other driver. Accidents with Uber, Lyft and other companies happen every day. When they do, it is important to have an experienced Rideshare Accident Attorney San Antonio to help navigate you through all the complicated issues involved in this type of litigation and ensure you recieve fair compensation for any damages to your vehicle or  injurys . Call us for a free consultation or just information as rideshare accident attorneys .
The Texas legislature has required rideshare businesses to purchase certain types of insurance policy  coverages for their drivers in the event of negligence.  The amount of liability insurance company insurance coverage varies.
that is required varies by what the driver of the rideshare was doing. Call us for any type of san antonio injury attorneys
Period 1. The driver has logged into the Uber/Lyft app and is waiting for a ride request. Accidents in Period 1 come with 50/100 liability coverage from the rideshare company. This means $50,000 in bodily injury liability per passenger, $100,000 per accident.
Period 2. The driver has logged into the app, accepted a ride request, and is on his or her way to pick up the passenger. Both Uber and Lyft offer $1 million in bodily injury/property damage liability coverage
Period 3. A rideshare driver has picked up a rider and is transporting him or her to the predetermined destination. Uber and Lyft's $1 million insurance company policies apply during Period 3 as well, offering coverage for personal injuries and property damages to both the driver and riders.
Whether a car accident involves a rideshare vehicle or an ordinary driver, insurance companies are always going to try to defuse responsibility so they can minimize what they have to pay. Rideshare accidents involve additional complicated coverage questions. It is important you speak to an attorney on your behalf  right away. The lawyer at The Echavarria Law Firm uber accident attorney will help you understand the coverages that apply in your rideshare accident. Also see our Wrongful death lawyer San Antonio page
Call us at (210) 320-5633 to discuss your case and set a plan of action on your behalf .